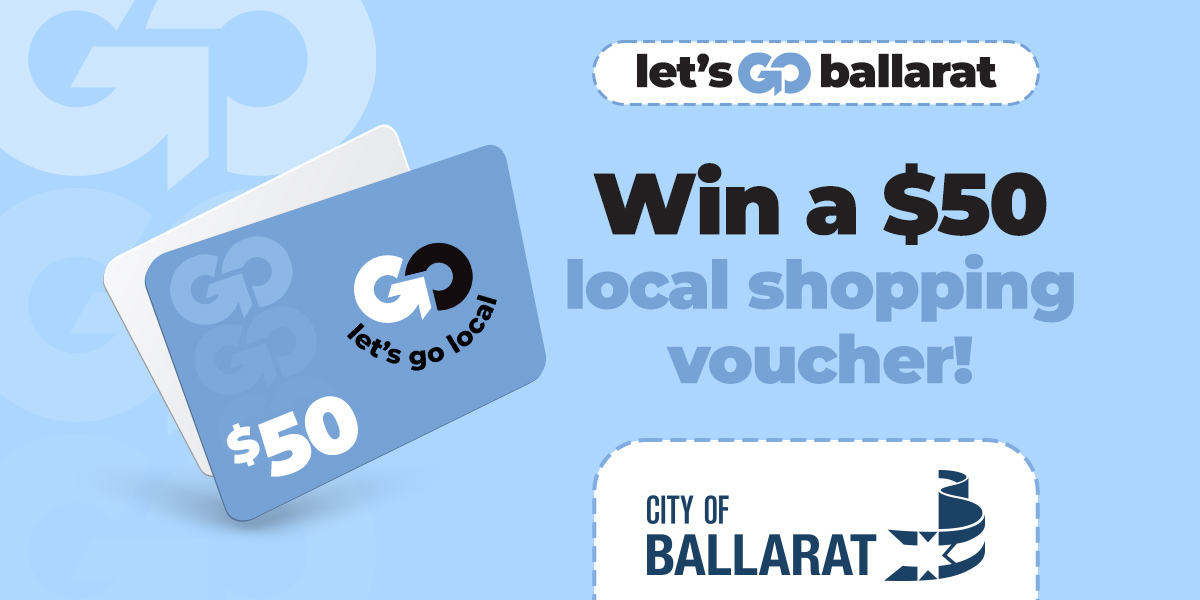 Just for visiting this business today, you can enter the draw to win a $50 local shopping voucher.
3BA is championing the local community through our Let's Go Ballarat campaign. When local business thrives, so does our local community.
Make a purchase at any of the Let's Go Ballarat participating businesses and we could be putting the cash back in your pocket!
ENTRY FORM