Taste of India Food Fest to benefit the Homeless.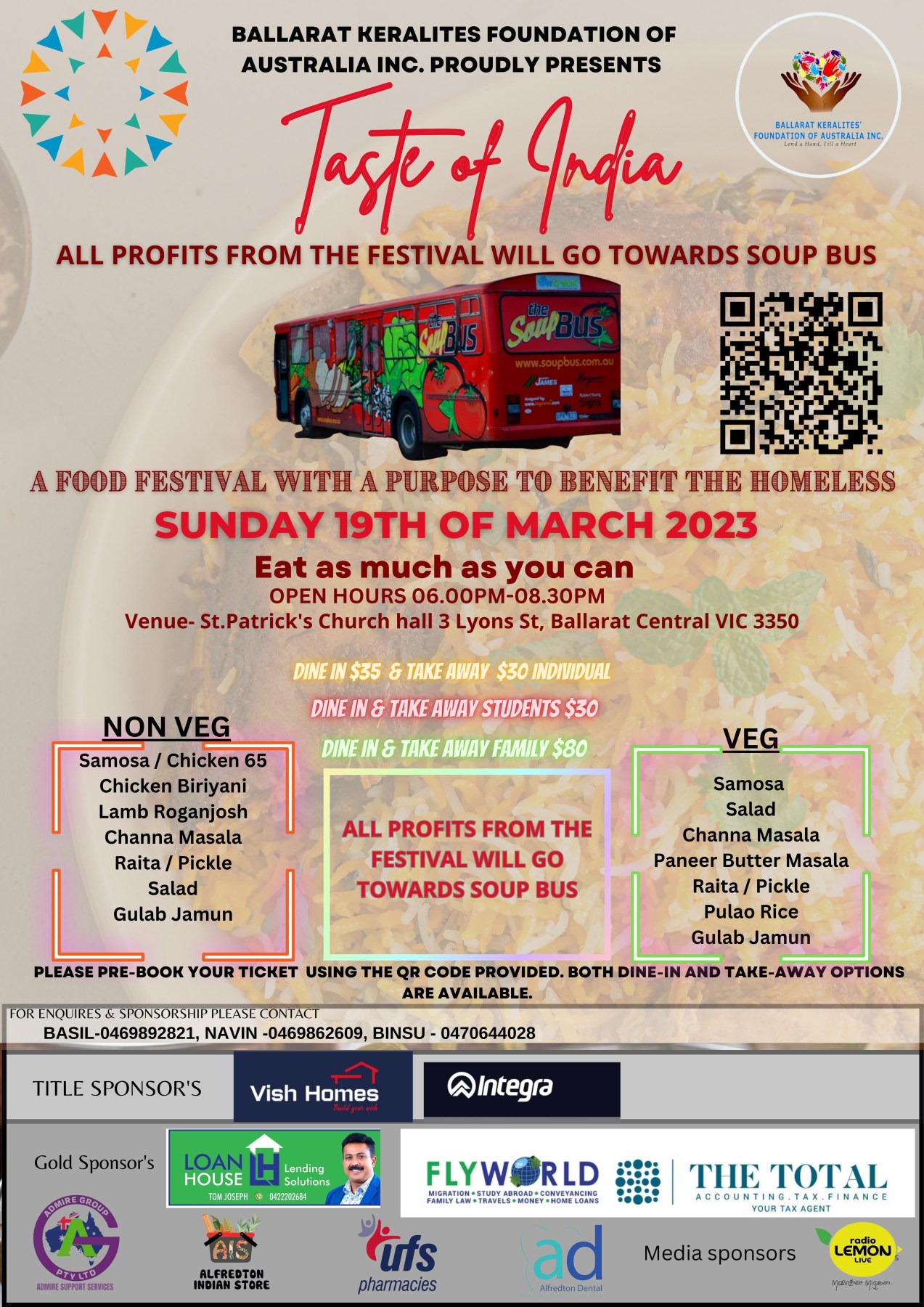 The Ballarat Keralites Foundation of Australia is set to host the "Taste of India" event on Sunday, March 19th,2023, at St. Patrick's Church hall in Ballarat Central from 6 PM to 8.30 PM which is organised as part of the Harmony Fest.
Tickets for the event can be booked via trybooking.com/CGBXF with all proceeds going to the Ballarat Soup Bus.
This is an excellent opportunity to not only enjoy delicious food and entertainment but also make a positive impact on the lives of those in need.
The "Taste of India" event is a testament to the spirit of generosity and community within Ballarat.
As people from all walks of life come together to support a common cause, we can make a difference in the lives of those in need. We hope to see you there!
For more details please contact Navin Thomas on 0469862609