Sri Lankan New Year Festival 2023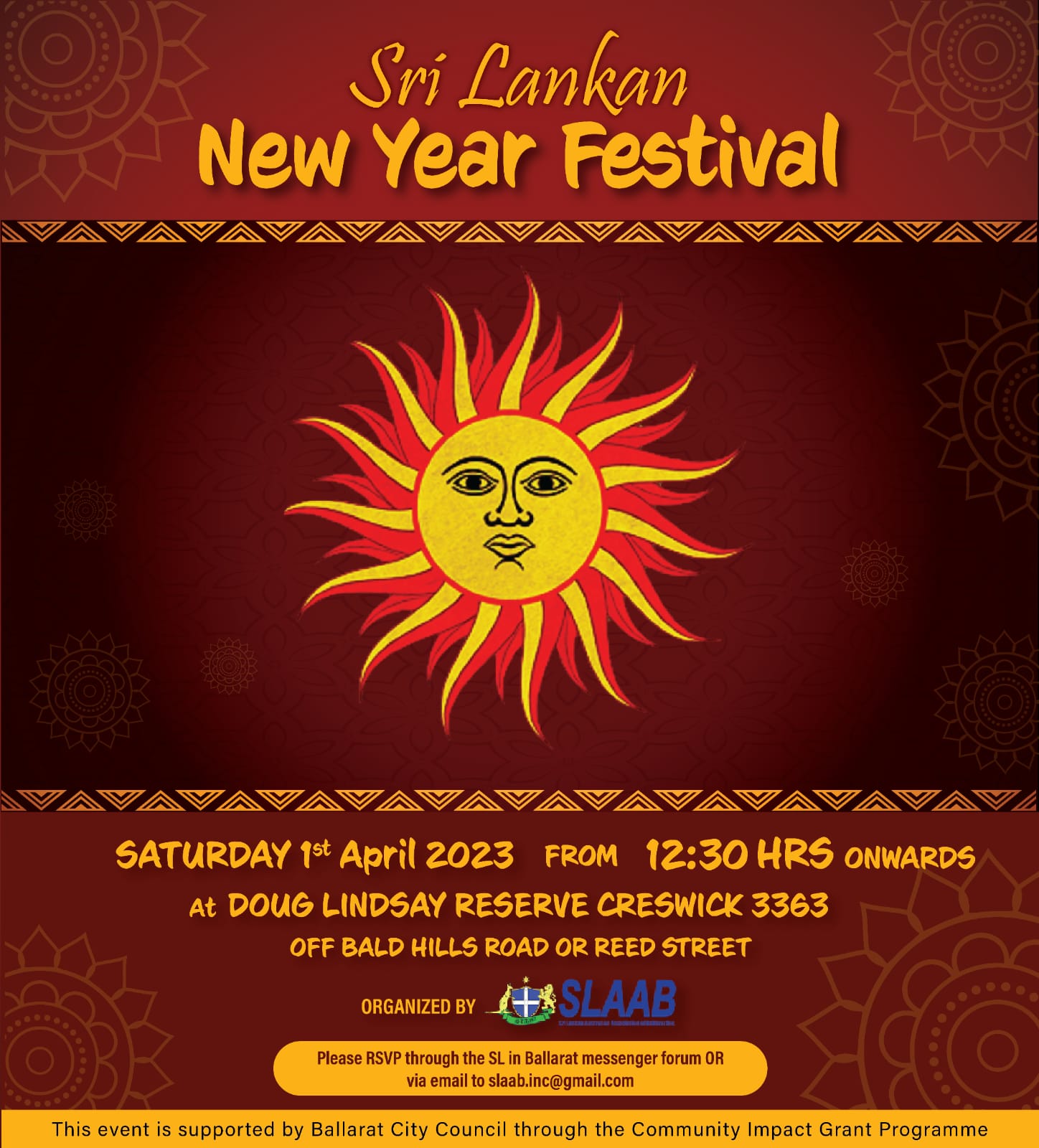 The Sri Lankan New Year festival is the biggest multicultural and multiethnic Sri Lankan event of national importance where people of all ethnicities and religions come together in unity to celebrate their great traditions and display their vibrant customs, cuisine, games, and music.
According to Sri Lankan astrology, New Year begins when the sun moves from the house of Pisces to the house of Aries.
It also marks the end of the harvest season and the beginning of spring.
Sri Lankan Australian Association of Ballarat (SLAAB) has been holding this event annually from 2017 except during the pandemic years.
This event will be attended by a large contingent of SLAAB members, their families and people with ties to Sri Lanka either through heritage or association.
We also expect several other multicultural community members too to join us on this occasion.
The Opening Ceremony includes a series of vibrant cultural activities highlighting traditional Sri Lankan new year rituals, Sri Lankan dancing & offering of Sri Lankan sweets to everyone in attendance.
Sri Lankan New Year games, entertainment for children of all age groups, an authentic Sri Lankan dinner, live music, would fill the rest of the evening.