Smythesdale Country Market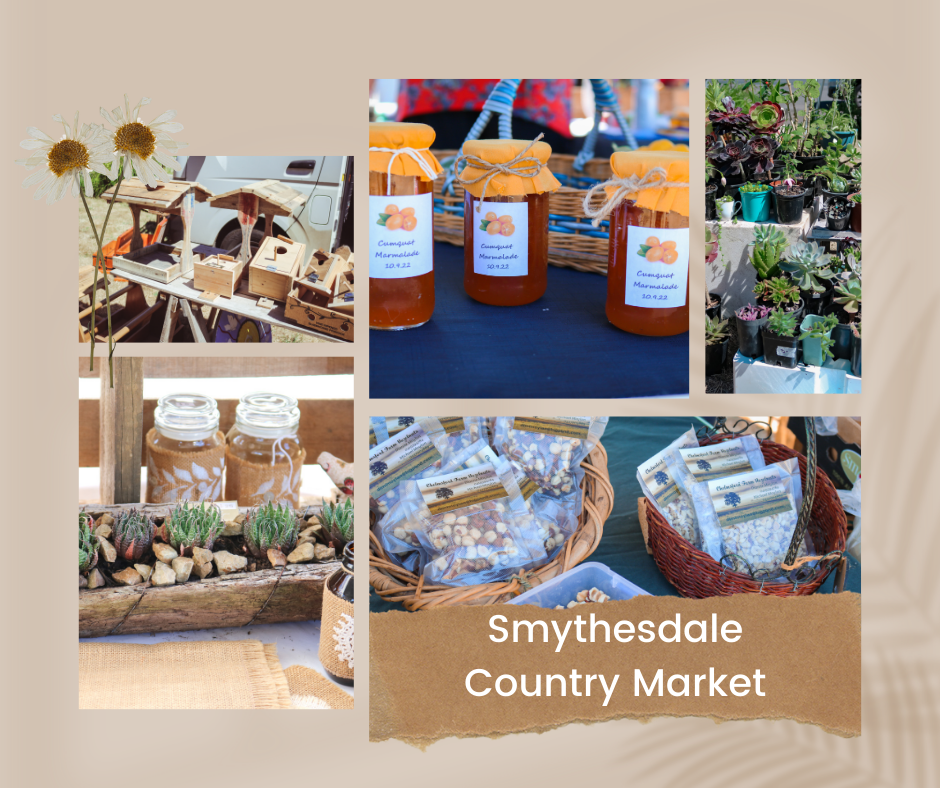 Join us at the Smythesdale Country Market!
Step into the charm of the Smythesdale Historic Precinct as we come together for a day of food, fun, and entertainment.
Date: September 16th 2023 Time: 9:00 AM – 1:00 PM
Location: Smythesdale Historic Precinct
Indulge in a variety of local delights from our book stall, morning tea, and sausage sizzle, all contributing to the efforts of the Woady Yaloak Historical Society.
Your support directly aids their mission of preserving the rich history of the former Woady Yaloak Goldfields. Explore the diverse local stalls featuring books, plants, handmade items, produce, and bric-a-brac.
Take an enchanting historical tour guided by the experts from the Woady Yaloak Historical Society.
And don't forget the free activities for the kids! Mark your calendars! The Smythesdale Country Market is held on the third Saturday of every month (excluding January).
Let's celebrate our community's heritage and make this event a grand success. See you there!