Queers for Fears – Horror Film Double Feature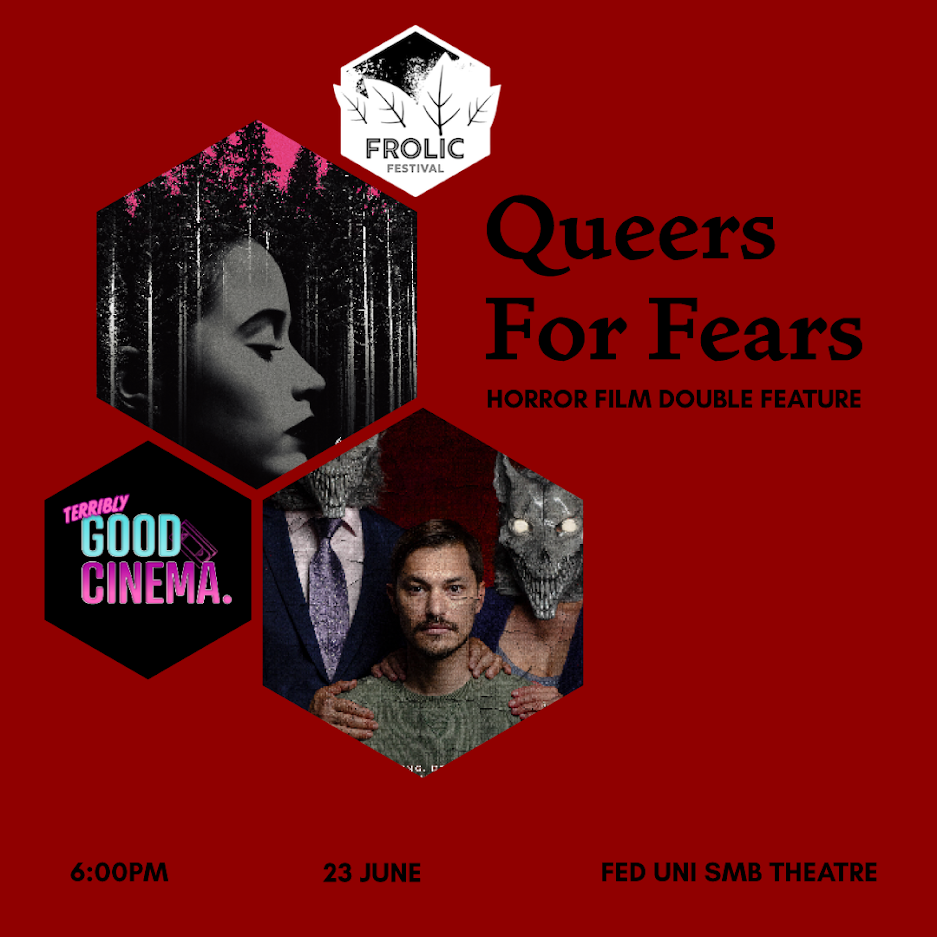 Brought to you by Terribly Good Cinema in collaboration with Ballarat Frolic Festival Prepare to tread the eerie path where queer cinema meets terror.
We've teamed up with Terribly Good Cinema to curate a spine-tingling double-feature horror film night that will grip your senses and question your courage.
Join us for the first queer horror double feature ever presented in Ballarat.
Experience a thrilling cinematic night as we bring you two unforgettable narratives.