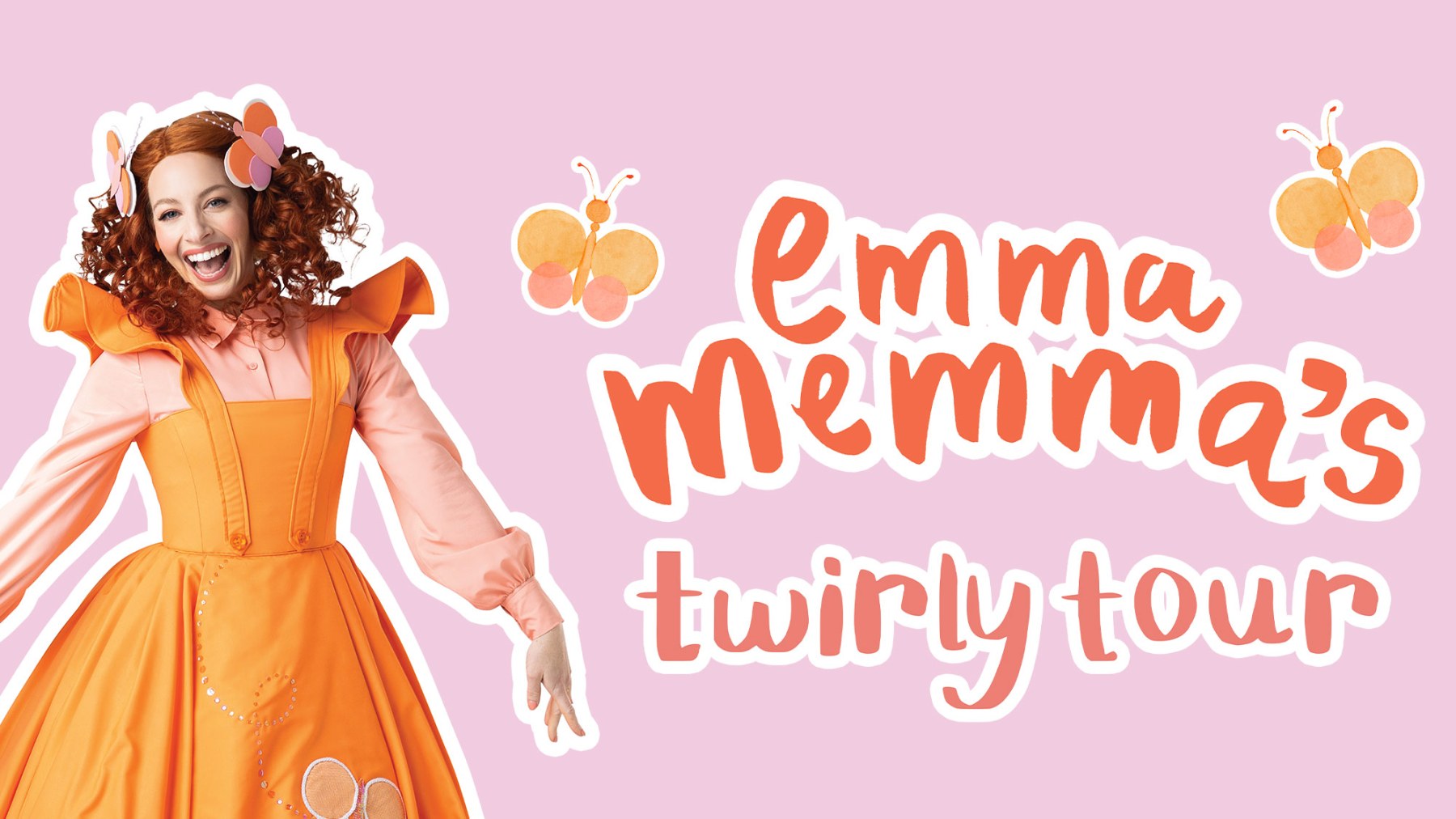 Emma Memma will be twirling her way through Victoria and New South Wales in her Butterfly Bus with her friends Elvin Melvin, BB Butterfly and Waffles The Wombat this September!
Empowering the next generation through movement, creativity, inclusiveness and friendship, Emma Memma with her love of dance, sign language and music, brings visual communication to the forefront of the children's media space and fans will get to immerse themselves in this sparkling experience on Emma Memma's Twirly Tour.
Families are encouraged to dress in Emma Memma and Elvin Melvin's favourite colours: orange, pink and green!
Emma Memma's team acknowledges the Australian Aboriginal and Torres Strait Islander Peoples as the first inhabitants of the nation and the traditional custodians of the lands, waters and seas where we live, learn and perform.
Children under 12 months are free if they sit on an adult's lap.