Come & Try Cricket – Mt Clear Cricket Club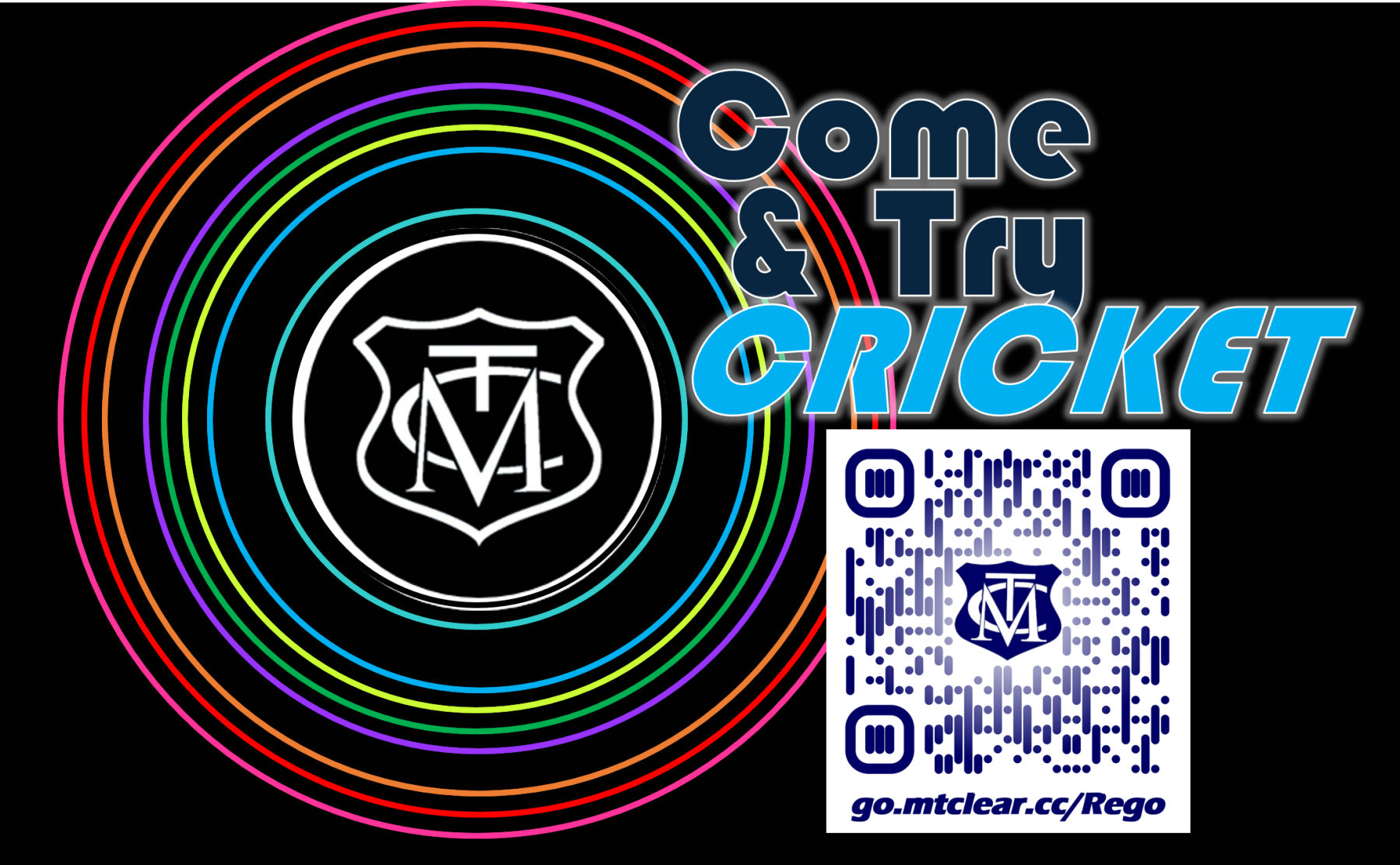 Summer is here and CRICKET IS BACK!
Mt Clear Cricket Club is hosting a FREE Come & Try day for girls and boys, women and gender diverse people who would like to have a go at cricket!
There are three separate sessions catering to every ability level:
-Girls and Boys (any age): 12-1pm
-All-girls (any age): 1.30-2.30pm
-Women and gender diverse people: 3-4pm
Our all-access and family friendly club room facilities will be open with sessions taking place on the oval.
All equipment is provided – just wear something comfortable to exercise in.
All sessions are on Sunday 1 October 2023.
To register go to PlayHQ.com.au and search Mt Clear Cricket Club or scan the QR code (image attached)
Cricket is social and a super fun way to enjoy some light exercise.