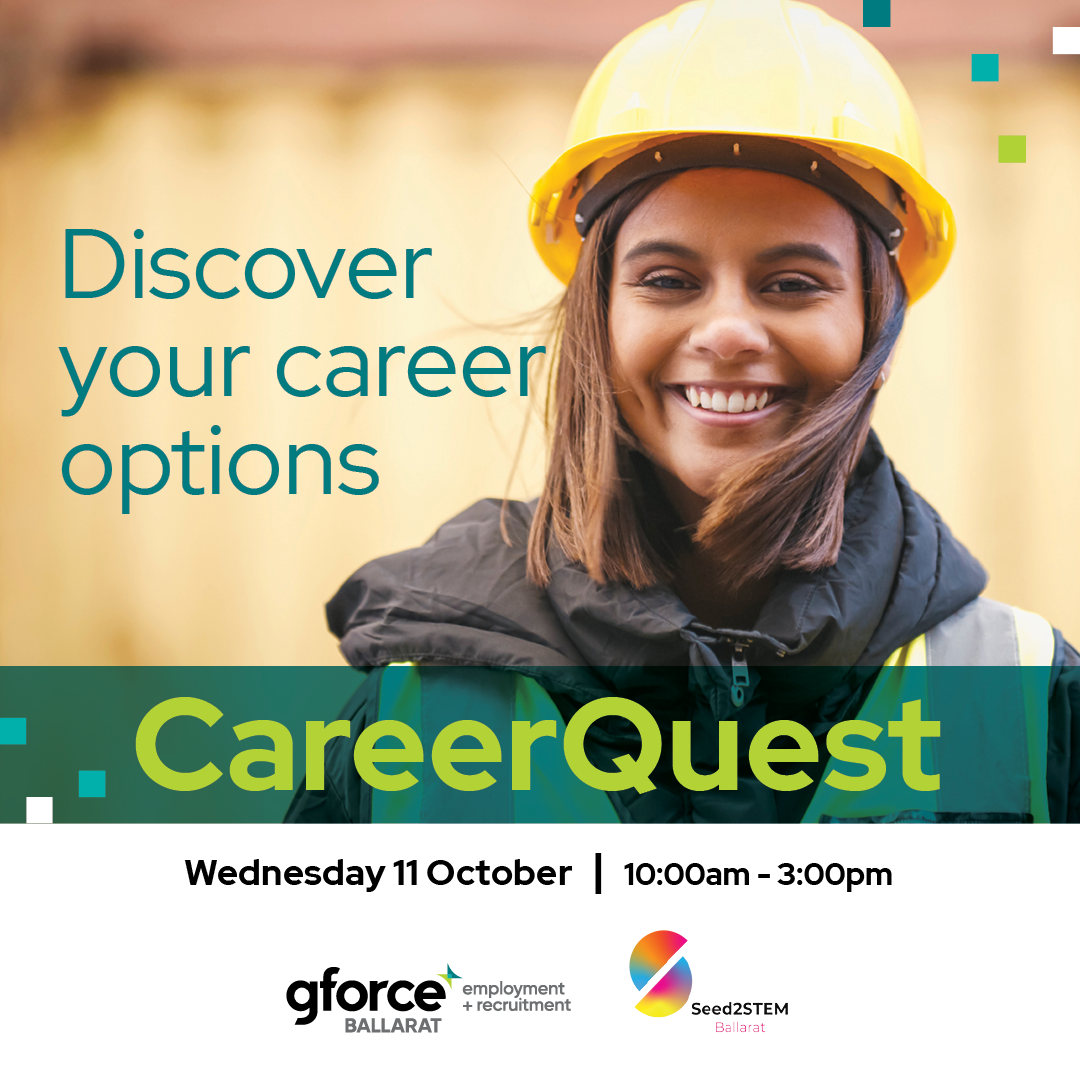 Discover all of your study and employment options in one place, on the one day and be ready to kick-start your career!
gforce Ballarat, together with Seed2Stem present CareerQuest to our Ballarat community this October.
• Learn about industry growth areas
• Profile suitable career options
• Discover apprenticeship pathways
• Hear from industry experts and real employers
• Apply to real job opportunities
• Experience interactive work simulations Wednesday 11 October 10:00am – 3:00pm Ballarat Regional Soccer Facility, 910 Pleasant Street Sth Ballarat
Enjoy complimentary food and drinks too.
This is a FREE event.
Reserve your free tickets at eventbrite.com.au/e/careerquest-tickets-705696446067