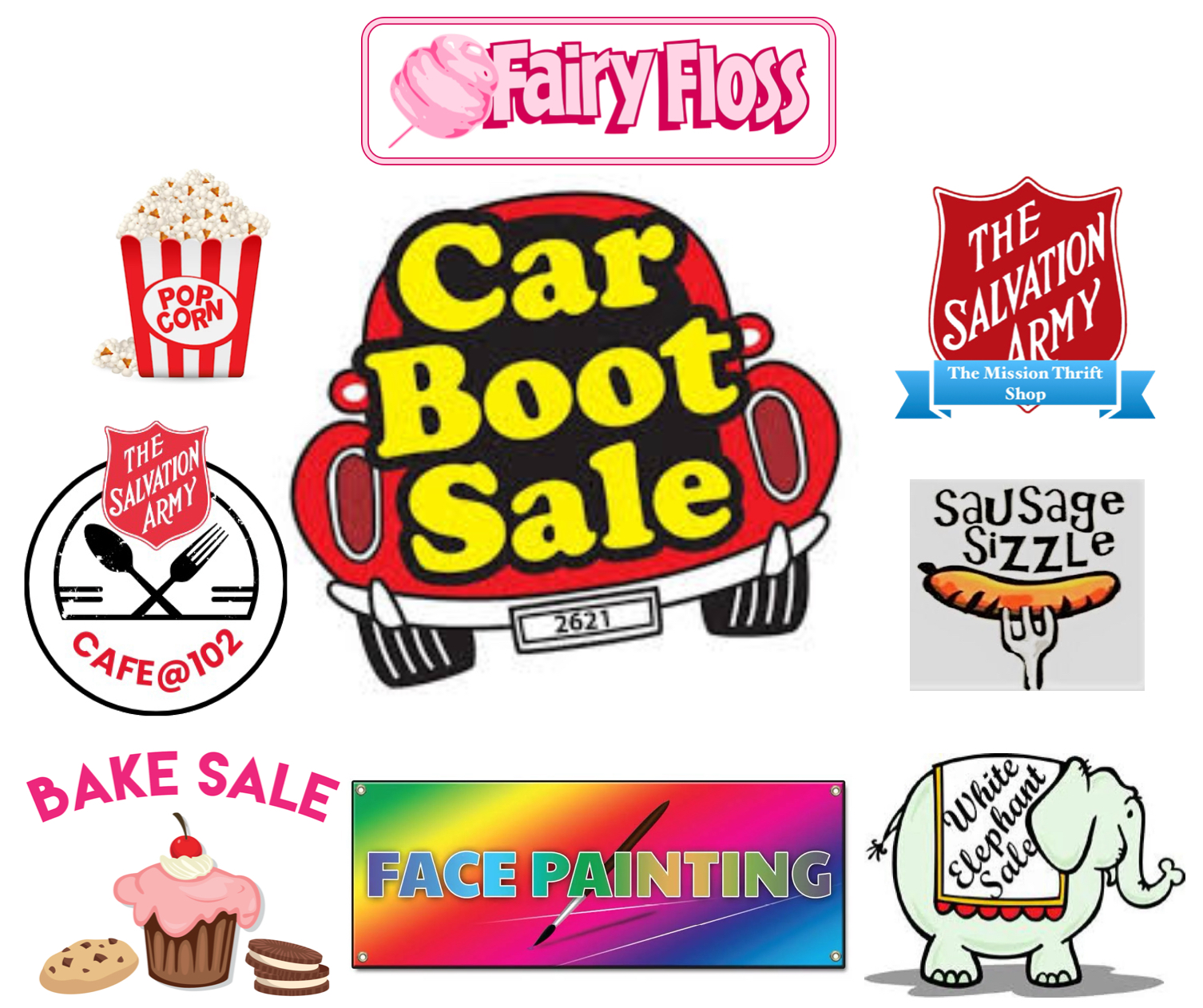 plenty of stalls and bargains to find, both homemade items as well as new and used, why not buy some Christmas presents for family and friends, better yet bring them along too!
been meaning to have a garage sale? why not book a $15 car park and bring it all along to sell it.
book at reception or call Emily on 0448717390
sausage sizzle, bake sale, popcorn, fairy floss, face painting, thrift shop open, cafe@102 open with barista coffee and cake.
all proceeds raised from the sale of carparks will go towards helping families in need this Christmas