Barkly Square Global Markets – Spring Fiesta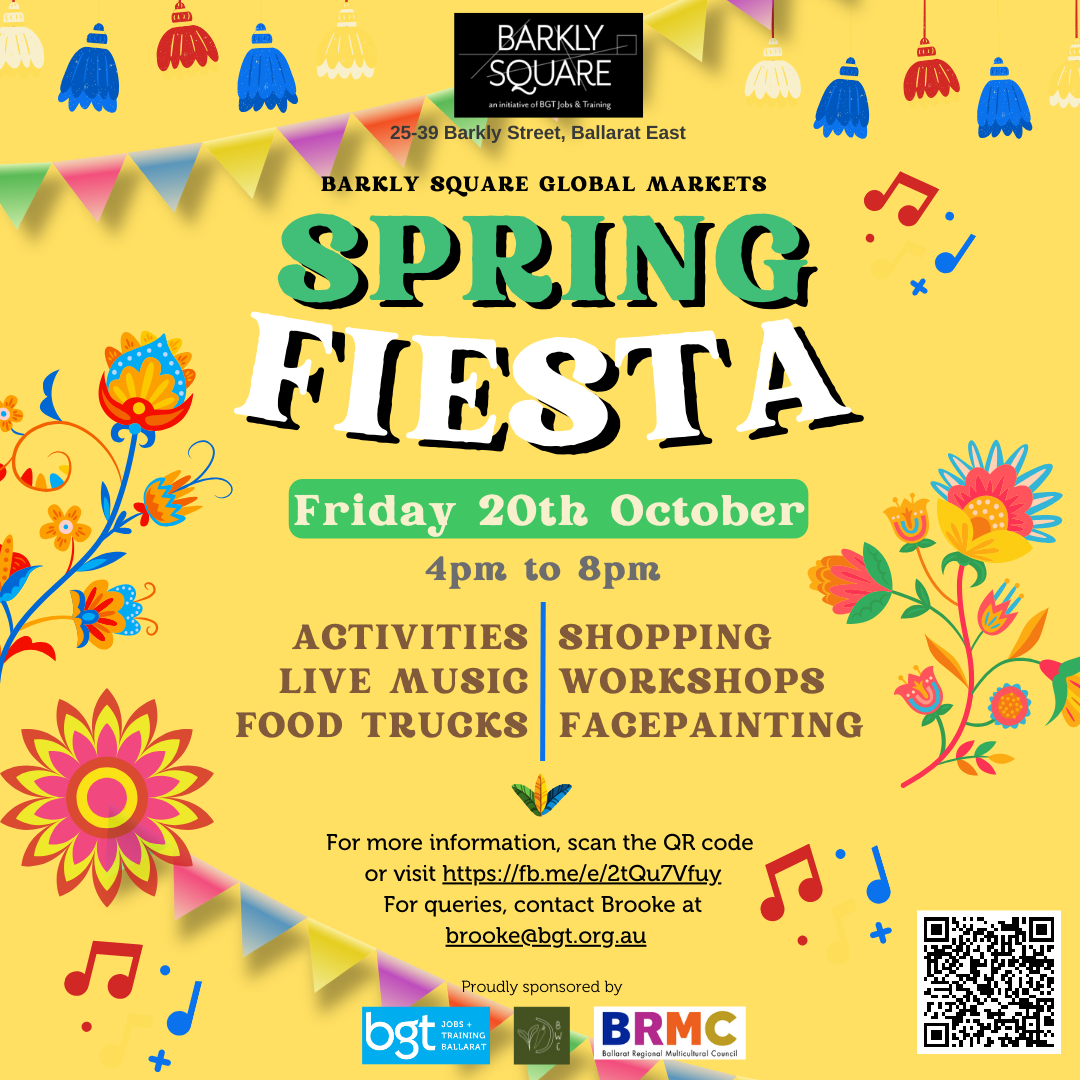 The Barkly Square Markets celebrate the multicultural community in Ballarat, and reflect local organisations who call Barkly Square home.
Markets feature workshops, food, activities, entertainment and more! ​
The Spring Fiesta will feature live music, shopping, activities and workshops, food trucks, facepainting…and more!
This is a perfect place for families and community-minded people to come together, enjoy delicious food and browse locally made goods.