Ballarat Record Fair 2023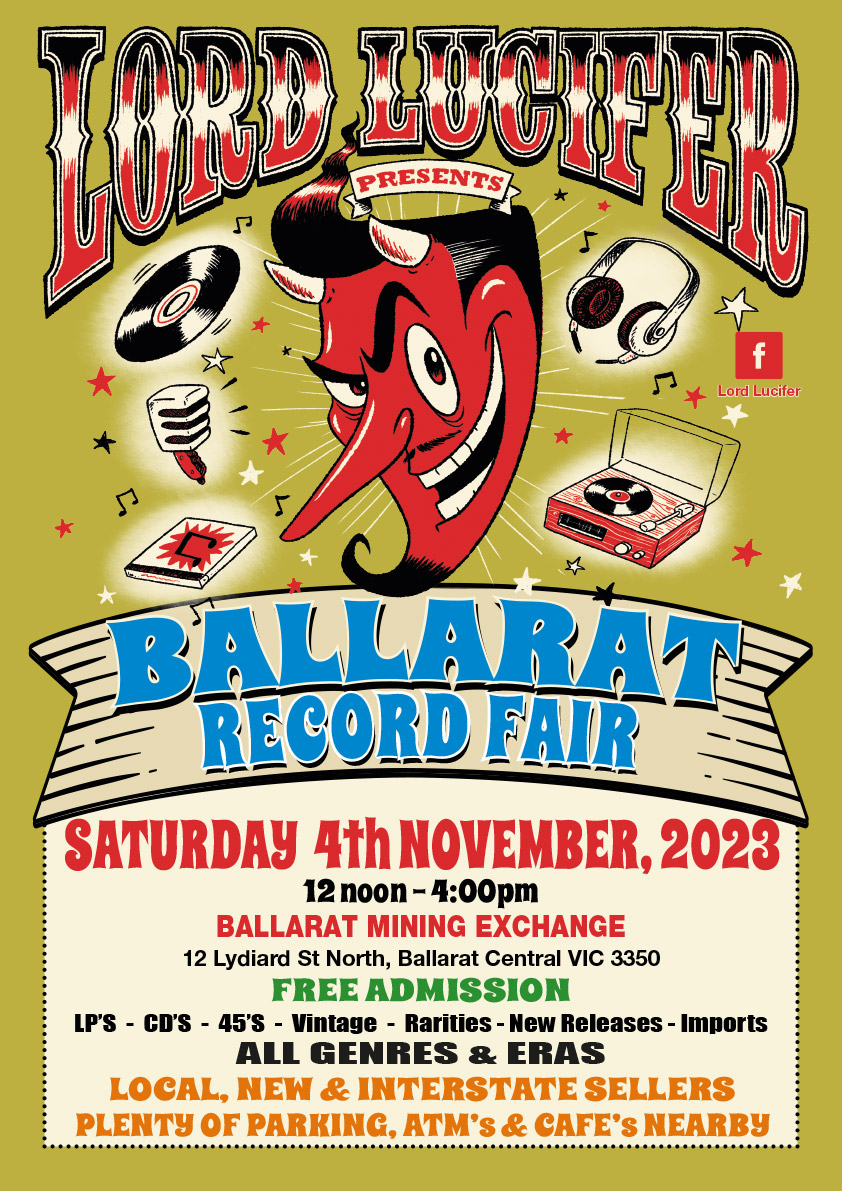 The annual Ballarat Record Fair is locked & loaded for 2023 ……….. and what an absolute cracking venue we are in now !!
The Mining Exchange is a huge heritage building in the heart of the Ballarat CBD with oodles of room for everyone to move around in comfort & ease.
There is a heap of on-street parking all around plus there are ATM's adjacent to the building.
Naturally, we will have a solid mix of passionate & knowledgeable sellers with many of them coming from interstate or being first-timers with us.
All of the sellers will be specializing in various eras and/or genres and will be bringing their absolute best A-Grade stock, they are under strict instruction to do so too.
With 40 oversized tables, undoubtedly this is going to be a virtual "Aladdin's Cave" of music riches, you would be crazy to pass up the chance to be a part of this exciting annual music event.
As usual with all of our events, it's completely free entry for everyone.
Overall, we have not been this thrilled about a new venue as good as this one for some time and we know you will reap the benefits of us moving there – its a ripper !!
Lock the date away now, start saving your pennies & compile your wishlist, this is going to be a monster !!!