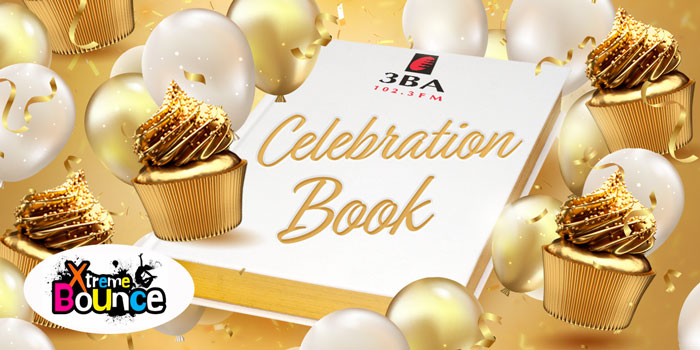 Listen out in the mornings for the 'Celebration Book' where we let Ballarat know who's celebrating an anniversary, birthday, special date etc.
If you know someone special with an upcoming event… let everyone know! Send us the details by filling out the form below.
All entries go into the draw to win a $50 Xtreme Bounce each Friday in the Big Show.