Whitford Liquid Waste
We're the No 1 in the No 2 Business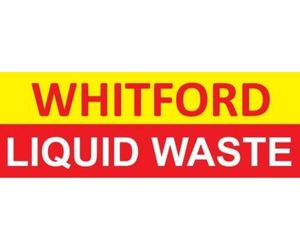 Contact details
Address

27a Paddy's Drive, Delacombe, VIC 3356, Australia

Phone

Website
Whitford Liquid Waste is locally owned, operating for over 40 years. Established in Ballarat, Victoria, back in 1973, the company has come a long way, extending our services beyond just Septic tank waste removal, providing our customers with an extensive range of commercial, domestic and industrial waste removal solutions.
We strive to keep our customers satisfied by offering a service that suits them for time, competitive prices and the ability to get the job done. We have the best equipment available and are always looking for ways to achieve better results for our customers.
What can we service?
Grease traps Holding tanks Septic tanks Sullage tanks Triple interceptor pits Portable toilets / Event functions Household treatment plants Car wash bays Cleaning of water tanks High Pressure Cleaning Hydro Excavation.
Our office hours are from 9am to 5pm Monday to Friday, for emergencies, please leave your details and this will be forwarded to our after hours number and a team member will promptly call you back.
NO JOB TOO BIG OR SMALL