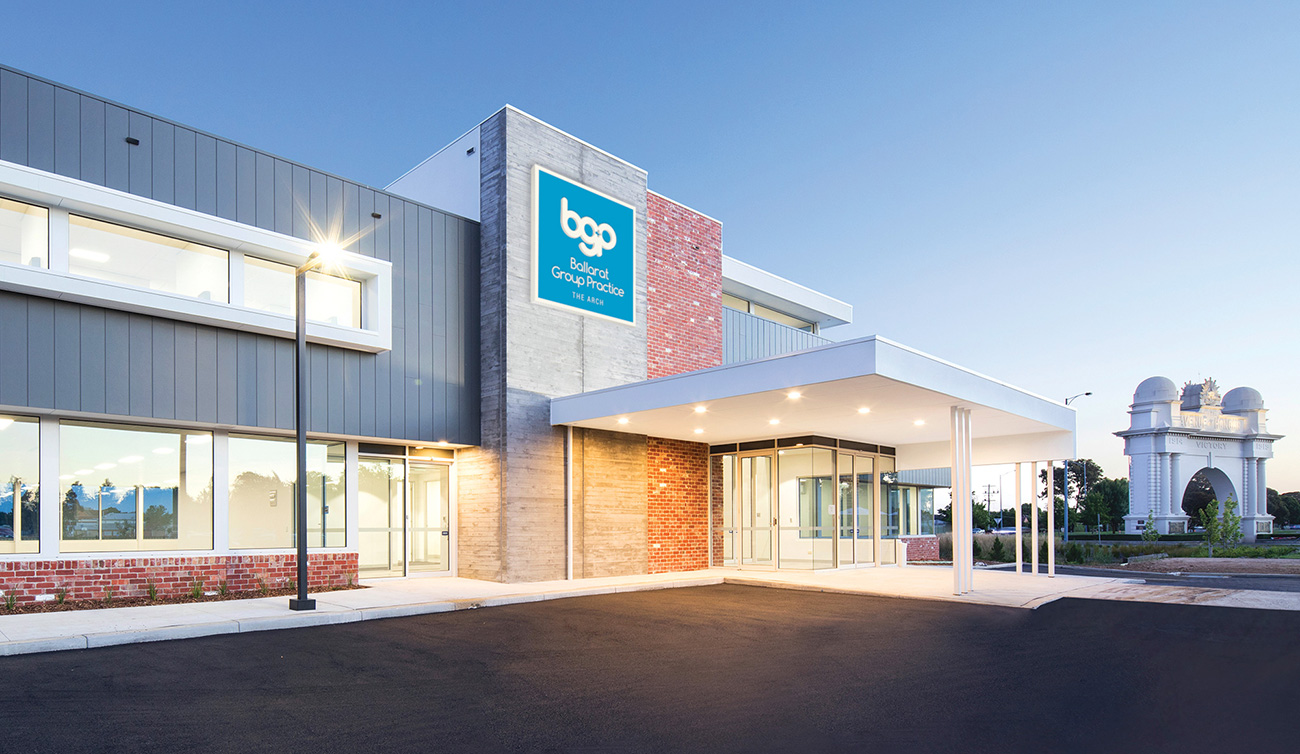 Ballarat Group Practice
Ballarat Group Practice has over 40 Consulting General Practitioners and Allied Health Professionals across 3 sites.
Contact details
Address

Three locations within Ballarat

Email

Website
Their aim is to provide the highest possible quality of care by ensuring excellence in all aspects of their practice.
Currently employing 82 staff and located at three sites across Ballarat, they are an experienced and compassionate team of healthcare professionals, actively involved in teaching medical students and GP registrars.
The Ballarat Group Practice has been providing quality, patient-focused healthcare to the Ballarat community for over 65 years. They also cater to after-hours appointments.
• BGP AT THE ARCH •
1730A Sturt Street
03 5327 7277
Monday to Friday: 8.00am – 5.30pm
Saturday & Sunday: 9.00am – 12.00pm
• WENDOUREE •
1021 Howitt Street
03 5330 7333
Monday to Friday: 8.15am – 5.30pm
• BALLARAT •
63 Victoria Street
03 5327 2100
Monday to Friday: 8.15am – 5.30pm