The Importance of a First Nations Voice to Parliament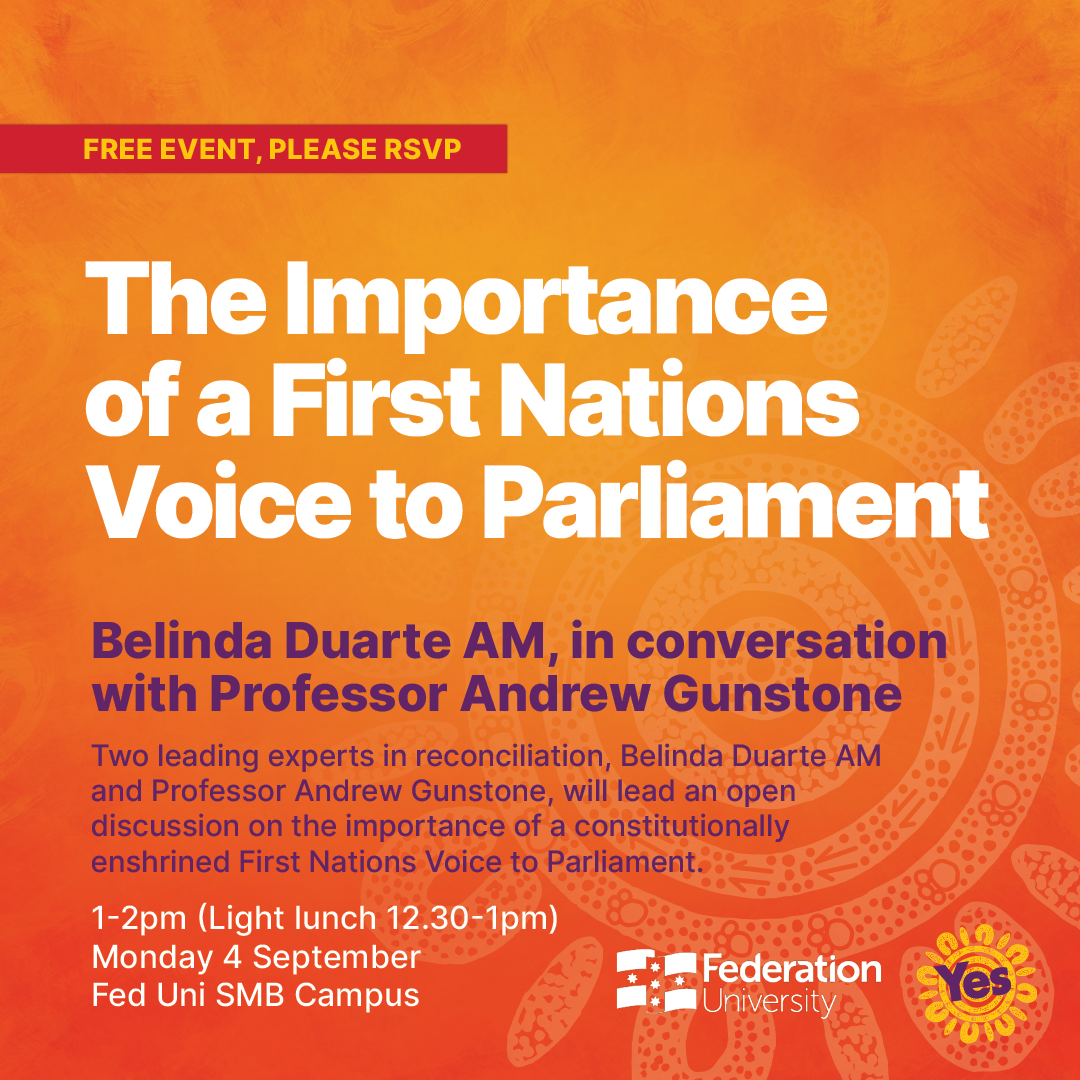 Do you want to learn more about the Voice to Parliament referendum?
Federation University is hosting an upcoming event where two leading experts in reconciliation, Belinda Duarte AM and Professor Andrew Gunstone, Associate Deputy Vice-Chancellor, Reconciliation, Federation University Australia will lead an open discussion on the importance of a constitutionally enshrined First Nations Voice to Parliament.
Join us for this event, which includes free light lunch – but get your tickets early as spaces are limited.