Vic Urban Plumbing
Plumbing services you can trust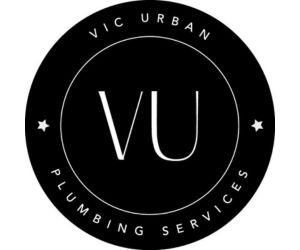 Contact details
Address

PO Box 6004 Brown Hill Vic 3350

Email

Phone

Website
Mon

7am to 7 pm

Tue

7am to 7 pm

Wed

7am to 7 pm

Thu

7am to 7 pm

Fri

7am to 7 pm

Sat

7am to 7 pm

Sun

7am to 7 pm

Emergency plumbing also available
We are Justin and Simone Howden; a husband and wife team.
We offer a wide range of plumbing and gas fitting services, tailored to the individual needs of our customers.
We started Vic Urban Plumbing with an aim to provide affordable plumbing and gas fitting services to Ballarat and surrounding areas.
We are invested in our community, and through our business and personal pursuits, we are committed to driving positive social change.
Justin is the face of our business. He is a licensed and insured plumber with over 20 years' experience in residential and commercial plumbing and gas fitting, health services and care facility plumbing, and property maintenance services. In his spare time, he enjoys spending time with the family, fishing, and camping.
Simone works behind the scenes, running all aspects of our office and has over 20 years' experience in legal and medical administration. In her spare time, she enjoys spending time with her husband and kids, getting involved in the community, and all things rockabilly.
We are corporate members of Ballarat Rotary and are proud supporters of our Ballarat community.
$10 from every invoice is donated to Ballarat Hospice Care to help support the wonderful work that they do in providing home based end of life care to terminally ill Ballarat residents of all ages.
If you have any plumbing or gas fitting issues, please reach out to us for a no-obligation, free quote.  By using our services, you are supporting our small family business and also our wonderful community.
Connect with us now:
Website: Vic Urban Plumbing | Plumbing & Property Maintenance Ballarat
Facebook: Vic Urban Plumbing | Ballarat VIC | Facebook
Instagram: Vic Urban Plumbing (@vicurbanplumbing_ballarat) • Instagram photos and videos